Start Developing Today
Upcoming Events
Next Meeting: April 15, 2014 from 6:00 PM to 8:00 PM
Topic: 10 Reasons Software Sucks (and what to do about it)
Fresh off of the European tour of "So you think you can code", we bring you the hit sensation, 10 Practices Every Developer Needs to Start Right Now. Based on years of consulting, working with some of the largest (and smallest) software companies in the world.. these are the 10 practices that if you started doing today, would drastically improve the quality and delivery of your software! Also, be sure to hang around afterwards in the Open Spaces area.. Caleb will be around to discuss any of the areas from his talk in more detail. It's going to be great time!
Topics hit on: Object Oriented Principals, SOLID Coding, Security Concerns, Software Patterns, Automated Testing, Source Control - Branching and Merging Strategies, Continuous Integration, Agile | Scrum | XP | Lean, Team Dynamics, Continually Learning.
Speaker: Caleb Jenkins
Caleb Jenkins is an international speaker, author and 6 time Microsoft MVP award recipient. An entertaining and informative speaker that approaches software from a fresh perspective that spans UX, Agile and enterprise customers from across the globe. He has previously led UX product design teams, coached multi team agile transformations and architected and mentored at some of the largest companies in the world.
As a long time community leader and former Microsoft Developer Evangelist Caleb is well known for his engaging speaking style, depth of knowledge and creative energy. Founder and Principal Mentor at Proaction Mentors, former UX Manager and Agile Coach for Sabre, former Senior Architect for Six Flags Corporation, Caleb currently helps agile development teams working with Slalom Consulting in Dallas.
You can follow Caleb on twitter calebjenkins or read his blog at developingUX.com
RSVP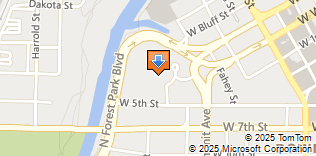 Pier 1 Home Office 100 Pier 1 Place, Fort Worth, TX 76102
Meeting Sponsor: Teksystems
http://www.teksystems.com/