Upcoming Events
Next Meeting: Tuesday, November 17, 2015 from 6:00 PM to 9:00 PM (CDT)
.NET Hiring Manger Q&A
We are teaming up with TekSystems to bring in a panel of hiring managers to get your questions answered about the hiring process of a .NET developer. The panel will consist of managers from different industries including Manufacturing, Finance, Energy, and Healthcare. The panel will be on hand to give you insight about interview questions, skill sets, emerging technologies, and other factors that they look for when reviewing potential candidates. If you have a specific question that you want answered please email president@fwdnug.com or reach out to @FW_DNUG on twitter in advanced.
Parking and meeting location
From Camp Bowie Blvd, turn North onto Clifton St. past two walk-over bridges. Then turn left into the UNT Health Patient Services parking lot, and park in any open slot. The entrance is at the top left of the parking lot in the building parking garage. Go to the double doors on the back left side of the parking garage and press the button on the wall labeled "PUSH TO OPEN". Then proceed down the hallway through the next set of auto-open doors until you see the sign for LIB 110.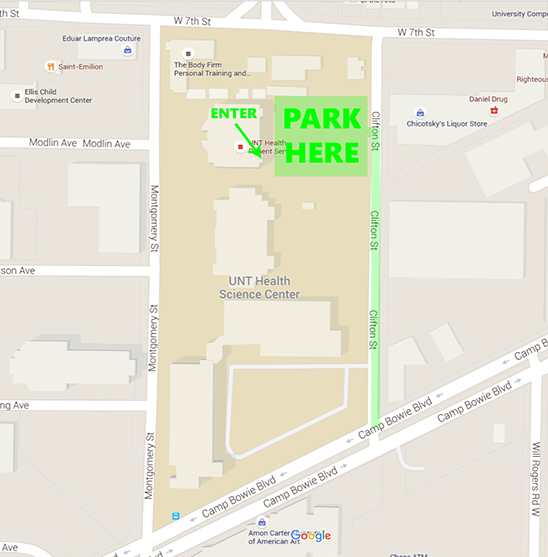 RSVP
Meeting Sponsor: Teksystems
http://www.teksystems.com/